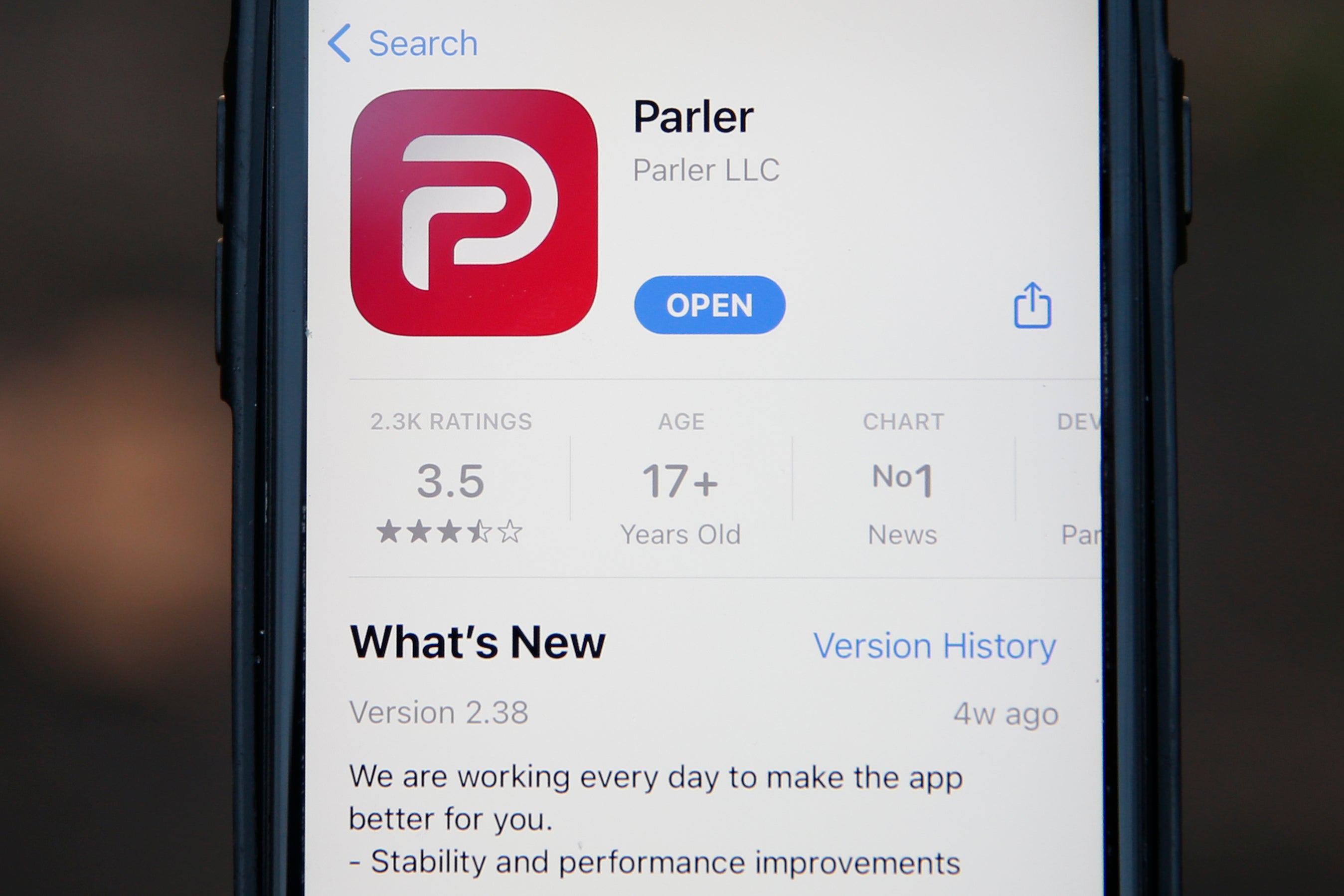 Parler operating off free trial software before right-wing app was removed from the internet
Parler, the notorious right-wing social media app, was using a free trial of identity management software until it was banned from the internet.
The social media service had been using the free version of user-authentication platform Okta, which provides cloud software so that companies can have their users log in remotely.
"We were notified that Parler was using a free trial of Okta's product and we have terminated Parler's access to the Okta platform", the company tweeted. 
"While we support organizations across the political spectrum, our platform will not be used for threats of violence and illegal activity."
It is not currently known precisely what Okta services Parler was using, or how long Parler had been using them for.
Amazon had told Parler that it had seen "a steady increase in this violent content on your website, all of which violates our terms".
Apple and Google had already removed Parler from their app stores. Google's ban came on Friday and was followed by Apple, which said it had given Parler 24 hours to fix its moderation issues or face a ban, which went into effect after that.
Parler has since started the process of suing Amazon for retracting its Web Services server support.  
Parler accused Amazon Web Services of "political animus" and double standards compared to the treatment given to Twitter.
"AWS's decision to effectively terminate Parler's account is apparently motivated by political animus," states the lawsuit.
"There is no merit to these claims. AWS provides technology and services to customers across the political spectrum, and we respect Parler's right to determine for itself what content it will allow," an Amazon Web Services spokesperson said in a statement.
"However, it is clear that there is significant content on Parler that encourages and incites violence against others, and that Parler is unable or unwilling to promptly identify and remove this content, which is a violation of our terms of service. We made our concerns known to Parler over a number of weeks and during that time we saw a significant increase in this type of dangerous content, not a decrease, which led to our suspension of their services Sunday evening." 
Parler did not respond to a request for comment from The Independent before publication. Okta declined to comment further.