With a good customer relationship management (CRM) software, you can maintain connection with your customers and keep your employees productive. To assist you in your journey to find the best CRM software that suits your business, we have provided a list of 10 CRMs they have been well researched and fully tested.
What makes a great CRM platform?
Before you choose just any CRM platform, be sure to check for the following features in the package of your choice:
Business process integration
Ease of scalability
Ease of customization
Ease of integration
Actionable customer data
Workflow automation
Lead management
Contact management
Email integration
Interaction tracking
Best 10 CRM for scaling up a business
Zoho CRM for scaling up a business

Zoho CRM offers affordable pricing that will suit your needs, regardless of the size of your team. Their plans are so affordable that you can even begin for free with 3 users. Then there's their small enterprise-focused Bigin CRM which is $7 per month, per user.

There's also the CRM plus at $50 per month, per user, combining help desk, marketing, sales and other channels into a single platform. Topping it off, Zoho CRM provides suites – Forms, Custom Apps, and Finance to list a few – for the purpose of integration based on the plan you choose.
Salesforce Sales Cloud for customizability

Salesforce Sales Cloud is a top CRM system for organizations that require so much flexibility in their CRM. Salesforce provides so many options for designing a bespoke platform: from the third-party AppExchange and internal ecosystem, to its own customizable options.

The AppExchange offers numerous third-party integration alternatives for both free and paid apps. You can look for available apps depending on the edition of your software (enterprise, professional etc.), category, languages, ratings, and prices. It is pertinent to confirm the compatibility of an application with your Salesforce edition.

Salesforce Sales Cloud pricing starts from $75/month/user.
Bitrix24 for multi-channel communication

Remote working has become the new normal. For companies that have remote teams dispersed in different locations, Bitrix24's CRM software offers several options for keeping in touch, sharing information, and collaborating.

There are so many features than we can mention here, some of which include web design functionalities, project management, marketing automation, and full CRM in addition to its numerous communication options. To begin, you can create teams (such as service, sales, marketing) and place employees in each department. By creating these departments, you can now easily divide groups for knowledge bases, workgroups, and during communication.

Bitrix24 also offers an internal chat feature that allows you to send messages to team members individually, as teams, and according to departments, with options for inserting links, tagging, and sending and recording videos.

Bitrix24 Price: Free for limited features and unlimited users; paid plans start from $16.80/month for two users.
Pipedrive for being easy-to-use

Pipedrive is an excellent choice for those in need of an easy-to-use sales-based CRM. Although the platform provides a lot of flexibility, it's primary objective is to assist salespeople sell. It lacks other applications such as service or marketing features that can distract you.

Pipedrive has a straightforward UI, with each page featuring an expandable menu for quickly adding leads, activities, deals, etc. Additional to that, it has a handy feature known as Smart Contact Data, which draws known work and social data for contacts with just one click.

Pipedrive price starts from $12.50/month/user.
Ontraport for automating online transactions

If your brand makes sales online (memberships, services, products,) Ontraport provides a plethora of features that will integrate the whole customer experience, from  cross-selling to marketing, payment processing/transactional sales, and coupon codes, going all the way to post-sale nurturing and follow-up.

If you set up a payment gateway (such as Stripe, PayPal, Authorize.net) with any of their vendor integrations, you will be able to receive payments automatically and manually.

For instance, Ontraport allows you to create a bespoke membership site, deliver member content, and take payments. Ontraport price starts from $79/month/user.
Nimble for customer prospecting

Thanks to its social tracking, contact action lists, and Prospector engine feature, you can count on Nimble to keep your prospecting sales department more efficient and organized. As a cherry on top of the cake, the UI has a playful quality that makes using it enjoyable.

The Nimble dashboard displays a useful high-level snapshot of crucial daily reports, like email tracking, social engagement, deals, activities, and tasks known as Signals. If there's a downside to Nimble, that would be its reporting capability which is somewhat limited; it includes calling output, deals lost and won, activities, pipelines, and forecasted funnel stages.

Nimble pricing is from $19/month/user with 25 Prospector credits/month ($10 per additional 100 credits).
Nutshell for managing a sales team

Nutshell is a sales-oriented CRM tool with amazing features that will increase the productivity of sales executives and their reps, and also make their lives easier. As a sales manager, you have full customization of the numerous notifications (mentions, tasks, activities, watched leads, new leads), allowing you to remain updated on your team's progress. Other useful, company-specific features from Nutshell include fields for markets, industries, and competitors.

Nutshell price starts from $19/month/user.
Apptivo for business management

Apptivo is indeed a solid and affordable top CRM software for businesses that intend to manage several enterprise functions – contracts, marketing, invoicing, expenses, procurement, sales – with a single app. While Apptivo's UI may feel a bit dated when compared to a couple of the other CRMs mentioned, it offers high customization, allowing you to adapt it to your way of doing business.

The platform also allows you to include a SKU, cost, price, inventory, manufacturer, and sales commission information to track supplies. With its Supply Chain suite, you can manage inventory and orders, process and track shipping, and add suppliers. For orders, all necessary details such as currency, contacts, terms, and shipping address are auto-populated depending on the customer's info.

Apptivo price is free for 3 users; while paid plans start from $8/month/user.
Close for inside sales teams

Internal sales departments spend so much time sifting through tons of contacts, sending follow-up emails, and making calls. They will only become more productive when it's easier for them to execute these key functions. Close incorporates all of this into a CRM that provides easy communication and allows you to decide who to contact as simple as clicking a button.

All of the Close plans feature a built-in phone with free monthly email-sending, texting, and calling credits right from their web app. All plans excluding Starter offers unlimited custom fields and unlimited contacts.

Close price starts from $21.25/month/user.
NetHunt CRM for Gmail power users

NetHunt CRM is one of the best CRM software that has been created for Gmail, meaning that you can manage reports, tasks, email campaigns, deals, and contacts right from your inbox. We recommend NetHunt as the perfect CRM solution for individuals who already spend most of their work time in Gmail than other applications and would rather not toggle between separate applications.

NetHunt CRM price starts from $24/month for one user.
Final Thoughts
We hope this article has been very useful to you in your quest to discover the best CRM software that will meet the specific needs of your business. Remember, choosing the right CRM is crucial in order to meet your customers at their point of needs.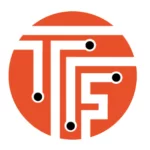 Team Writer | TechFunnel.com is an ambitious publication dedicated to the evolving landscape of marketing and technology in business and in life. We are dedicated to sharing unbiased information, research, and expert commentary that helps executives and professionals stay on top of the rapidly evolving marketplace, leverage technology for productivity, and add value to their knowledge base.