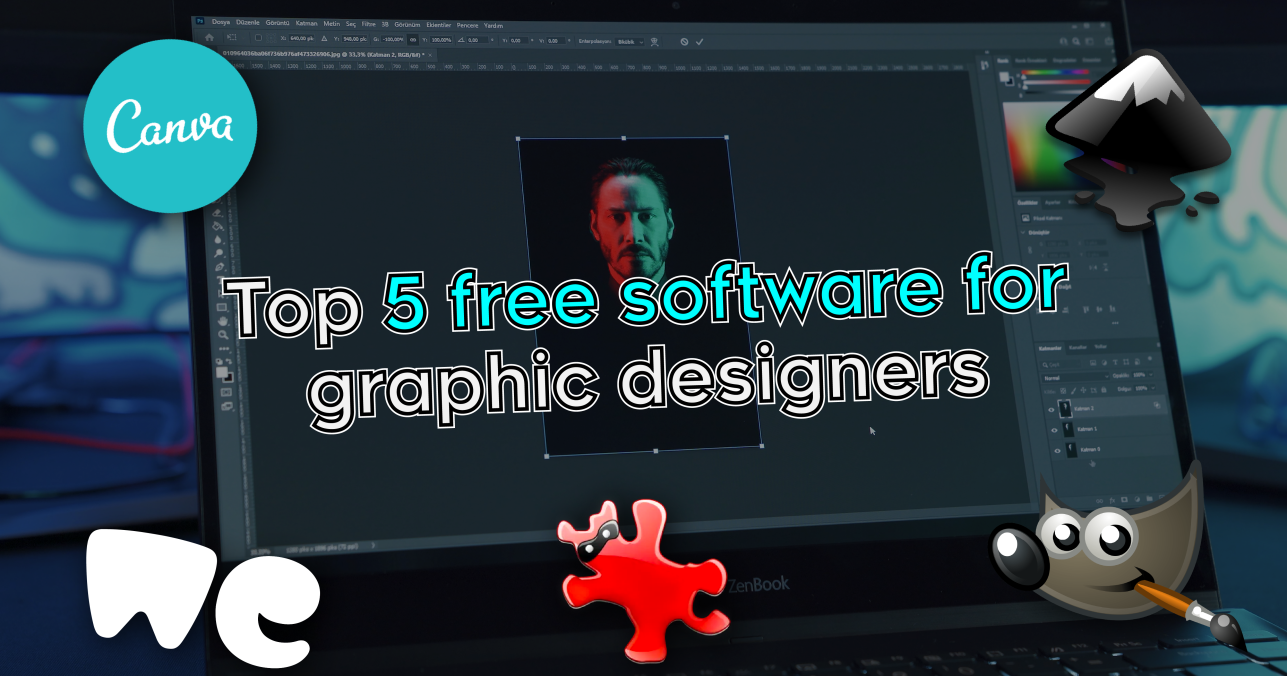 When running a brand on social media, one of the best ways to gain as much traction as possible is to include a well-designed graphic with your social media post. If you're still new to this, it's best to start out using free software so that you can grasp the basics of graphic design.
Also, when picking a software for graphic design, you have a choice of using either a raster graphics editor or a vector graphic editor. But, what are the differences between both the aforementioned graphic editors and which should you use?
In this article, we'll talk about the difference between a raster and vector graphics editor, and list down a bunch of free software you should consider having in your graphic design toolbox. Let's have a closer look at the list, shall we?
Should you use a raster or vector graphic editing software?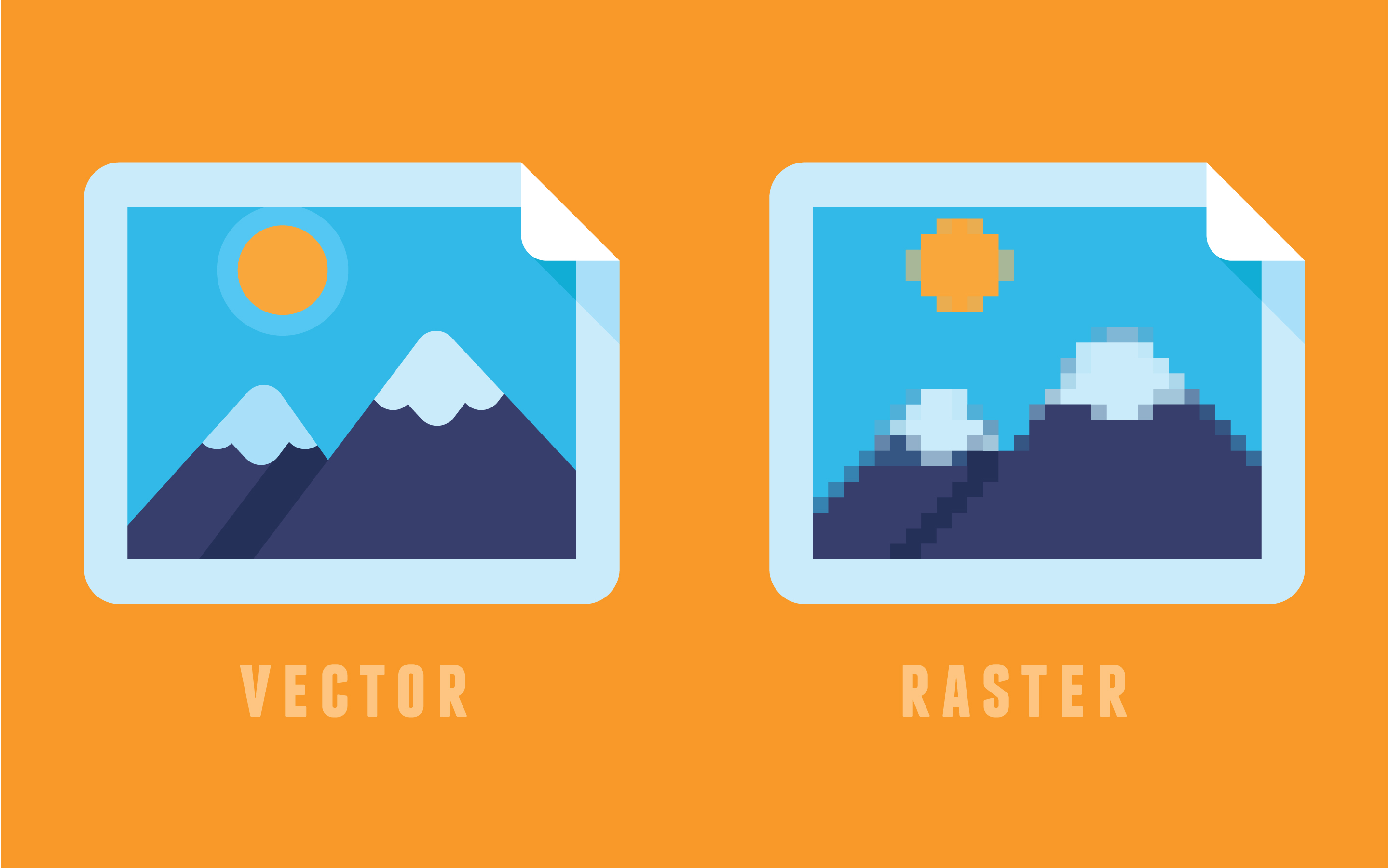 Vector vs Raster image. Image courtesy of Shutterstock.
First and foremost, what are Raster and Vector graphics? A Raster graphic (also known as a bitmap graphic) is basically an image that's made up of a bunch of pixels. With that in mind, the sharpness of the image reduces dramatically if you scale the image up too much.
On the other hand, a vector graphic uses points and paths (like on a graph) to form shapes. Because of that, a vector graphic remains sharp no matter how large or small you scale the image. However, the main drawback of vectors is that shading is not as easy to do while raster images can achieve complex shading and painting-like image quality.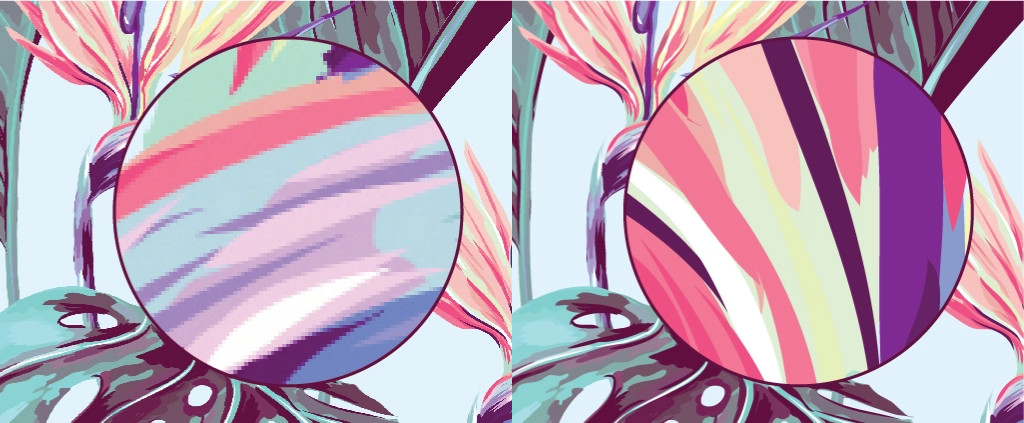 Left: Raster Graphic. Right: Vector Graphic
Which type of graphic editor you should use depends mainly on what you're going to do. For example, if you're creating a logo with simple colours, using a vector image is crucial as it lets you scale it up or down without any loss in sharpness. However, if you plan on making art with complex shading for social media, then a raster graphics editor might be more suitable instead.
For creating collages or "photobashes" for social media, both types of graphic editors can do that without any issues. That said, there's no harm in having both types of graphic editors installed, as you can easily switch between them depending on the project.
Inkscape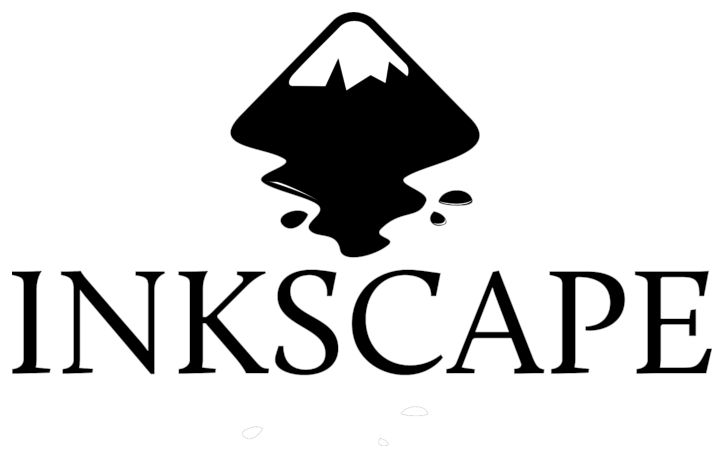 To start, we have Inkscape, which is an open-source free vector graphics editing software that's about as powerful as Adobe Illustrator. Inkscape is not only free, but it's also available on multiple platforms such as Windows, Mac, and Linux.
It comes with various features ranging from object creation and manipulation, fill and stroke, path editing, and text support. In addition to that, it comes with a few more features like anti-aliased display, transparency, and it's able to import and export various file formats, including SVG, PNG, DXF, and much more.
Inkscape has quite a large community, with developers constantly creating plugins to extend the software's functionality. In addition to that, there are many tutorials on YouTube where you can learn a lot of tips and tricks to help you improve.
With all that being said, you can use Inkscape to create logos, illustrations, and graphics for social media. It's also possible to convert a raster image to a vector image by using the Trace Bitmap tool found in the software.
IrfanView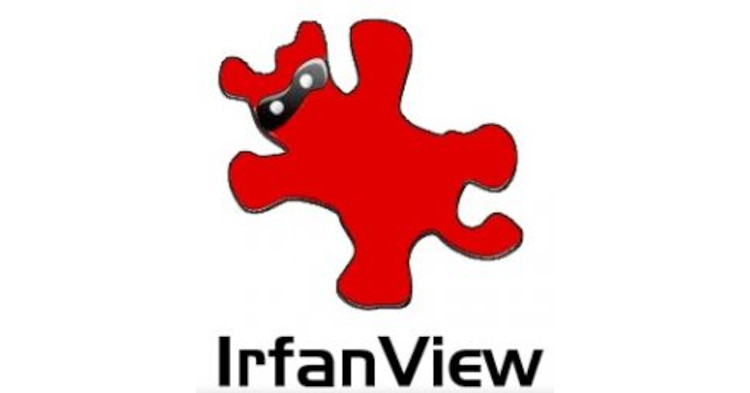 Because you're handling multiple graphical assets with different formats such as .svg, .png, .jpg, and more, you need a reliable graphic viewer that's fast and supports multiple formats. The software that fits that criteria would be IrfanView, which is free and extremely lightweight at only 5MB in size.
In addition to that, IrfanView can open more than 150 different file formats (with the aid of plugins), which is important as the assets your are working with might have been obtained from different sources such as a digital camera or asset libraries. Unfortunately, IrfanView is only available on the Windows operating system which is a bummer for those who use Mac or a Linux machine.
Canva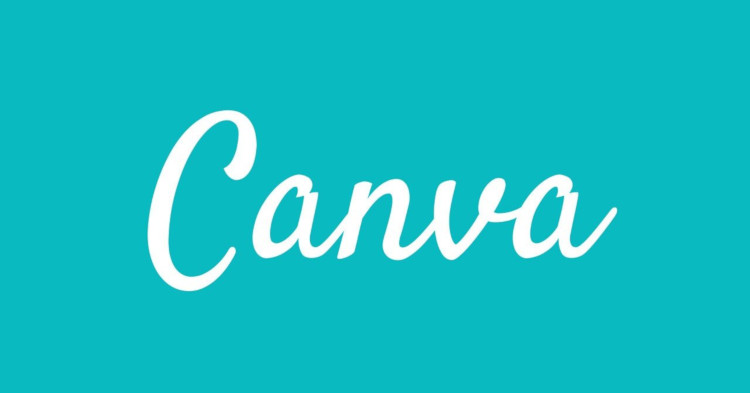 Canva is a popular graphic design tool because it has many free templates to download and import into your preferred graphic editing software. In addition to that, Canva also has many templates that's designed for a specific social media platform, such as Instagram, Facebook, TikTok, Twitter, and more.
Alternatively, Canva also comes with a graphic editor that's quite straightforward and easy to use. Not only that, but it also comes with a bunch of animated templates that you can use to create short videos for your social media as well.
GIMP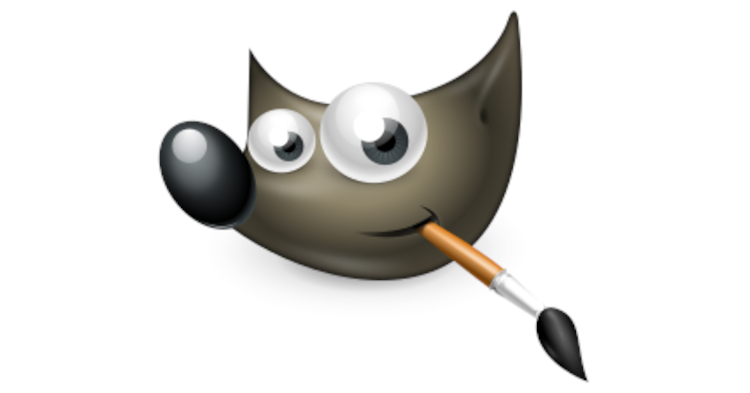 Lastly, we have GIMP (GNU Image Manipulation Program), a free raster image editing software that's as powerful as Adobe Photoshop. It lets you edit using layers which lets you stack different elements on top of each other to create a specific look.
It lets you import and export more than 13 different file formats. Also, just like Inkscape, GIMP has a relatively large community that has developed more than 100 plugins to add additional functionality to the program.
While GIMP is mainly a raster graphics program that makes it great for creating images with complex shading such as art posters, it's also capable of creating and manipulating vector images. However, its vector-manipulation features are not as robust as a dedicated vector graphic editor such as Inkscape.
WeTransfer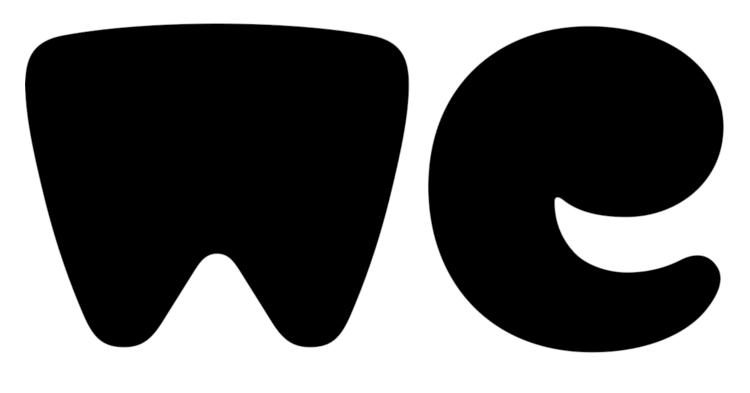 When working with a client or another graphic designer, you might need to send the finished graphic and the assets over the internet. With that in mind, you could use WeTransfer, a cloud-based file-sharing website that lets you send files up to 2GB in size to another person for free. 
Once uploaded to WeTransfer's website, the files will remain on the cloud for up to 7 days before getting deleted to make room for other file transfers. If you subscribe for WeTransfer Pro at the price of ~RM50 a month, you'll be able to transfer files up to 200GB, and you'll be able to determine the duration before your files get deleted.
Have a software handy for any situation
With all the free software mentioned above, you should ideally have a vector and a raster graphics editing software for your graphic design toolbox such as Inkscape and GIMP. Other than that, don't be afraid to experiment with any software you come across, as it might be helpful in future projects.
Once you're more familiar with graphic designing, you can consider investing in more expensive software such as the Adobe Creative Cloud. Also, consider saving all the stock assets you've downloaded from websites such as Canva, as you might use them in the future.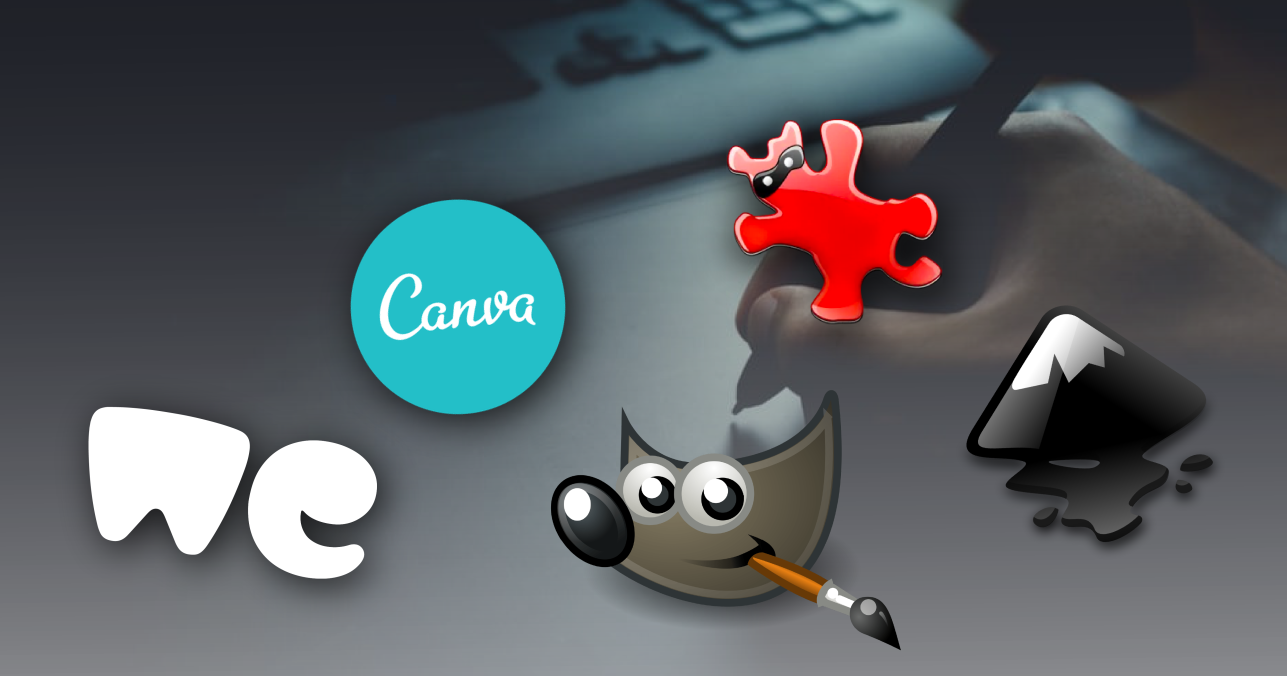 With all that said, what are your thoughts on all the programs listed above? Let us know on our Facebook page and for more updates like this, stay tuned to TechNave.com.